Looking for gifts for the women in your life? I've got a wonderful selection for you to choose from on this list. You'll find so many great items that are great for all women. Choosing the right gift can be difficult, so I hope that you are able to look at this list and find something special for the special women in your life this holiday season. 
L'Duex
For those who love both jewelry and hair accessories, L'Duex has a perfect duo for you. Each of these pieces can be both a bracelet and a hair tie. Isn't that amazing?! A two in one product. That's what I love to see. L'Duex is a collection of elegant, inspiring, and beautifully designed jewelry that doubles as hair accessories  These designs are inspired by their love of nature's elements, colors and textures. My piece I have is an amethyst, which is very stunning. All their pieces are stunning and beautiful. These pieces are going to make for great gifts this holiday season. Gift the gift of these beautiful pieces to someone special from L'Duex. 
Learn more about L'Duex. 
99 Walks

Looking for a way to help keep track of your steps? Living a healthier lifestyle isn't always easy. I love keeping track of the steps I take each day. With 99 Walks, they can help keep track of all your steps. It's also a community of  women dedicated to walking their way to better. She can join a team, participate in monthly challenges, and have the opportunity to earn wearable jewelry when completing her goals. Get a membership and start walking towards your goal today. Within this app you can find podcasts, music, walking meditations, pace data, and work out classes! These memberships are monthly or you can go by three months. Walk your miles to earn a bracelet too. Join in on the fun to a healthier and better you.
Learn more about 99 Walks.
Eco Lips
Winter can be a harsh time on your lips. Mine always seem to get dry and cracked this time of year. The cold weather sure doesn't help at all. If you're looking for some great holiday scents, Eco Lips has three fun scents for moisturizing your lips. They've got gingerbread, candy cane and raspberry. Perfect for stocking stuffers too! They're even made with certified organic coconut oil and beeswax. No fragrance, colorants or petroleum either. Nothing artificial with these lip balms. Treat your lips this holiday season with Eco Lips.
Learn more about Eco Lips.
1 Tree Mission 
Get these beautifully handmade bracelets from 1 Tree Mission. They have so many colors and they're all so beautiful! My family loves the way these are made. They are absolutely stunning! These bracelets are semi-precious stone beaded bracelets that use recycled cord and packaging. One great thing about buying these bracelets, is that for each one sold, a tree is planted. Planting trees helps combat Global Warming, cleanses our air/water and preserves wildlife habitats. What a great way to help out others and the environment. Gift one today!
Learn more about 1 Tree Mission.
Vedic Botanicals 
For those who love beauty products, Vedic Botanicals has a great selection to choose from. There products are so wonderful. Balms and skin creams are always a favorite of mine, and they sure don't disappoint. Vedic Botanicals is focused on the herbal wonders you might be less familiar with. This brand of plant-based personal care introduces you to a wide variety of herbal ingredients that provide healing and holistic health and wellness. Best of all, the company educates consumers on these ancient herbal remedies and how they provide benefits in the modern age. Isn't that amazing?! These have been such wonders, and I'm sure the girl in your life is going to appreciate these as well.
Learn more about Vedic Botanicals.
Bridesmaid Gifts Boutique
Get her something personalized this year. Personalized items are so wonderful. My husband, I, and the kids all have personalized items. We love getting them. It's great to see something with your personalization on it. For any girl in your life, Bridesmaid Gifts Boutique has some wonderful items to choose from. They have this amazing gift box set that is great for a night in. Get yourself a cup of your choice of beverage and cozy up with your satin laced robe. It's perfect for staying comfy while at home for a night in. Have a nice movie night or a warm bath and enjoy these products. Each gift box set includes a lace robe, and a personalized stemless wine cup, all packaged with white paper shred in our adorable gold trimmed gift box!
Learn more about Bridesmaid Gifts Boutique.
SHASHi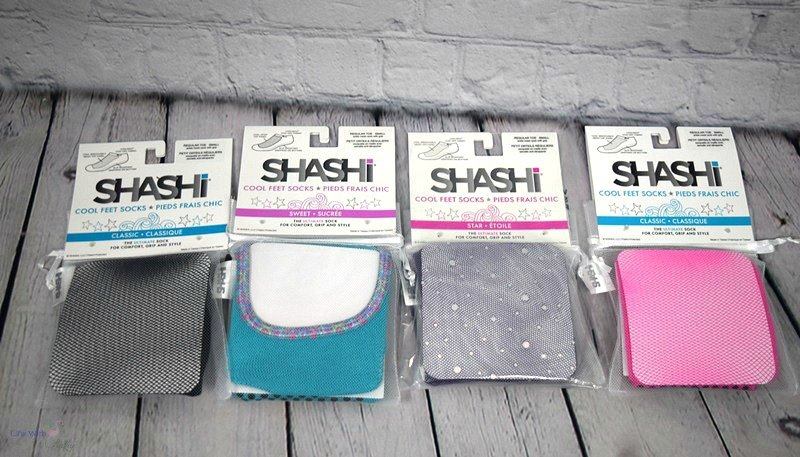 Love socks, but hate that they can sometimes slip while walking? I've had that happen many times before. You won't have to worry about that with the SHASHI socks. These have grips on the bottom to make it is you can walk around without having to worry about slipping. They are very fashionable socks too. My youngest daughter enjoys hers around the house. She wears them all the time while we are at home. We find them to be great for wearing around our home.
– patented mesh top panel
– COOLMAX® moisture wicking fabric for comfort
– left and right foot design for a custom fit
– large grips for stability
– sized to fit your foot
Good For You Girls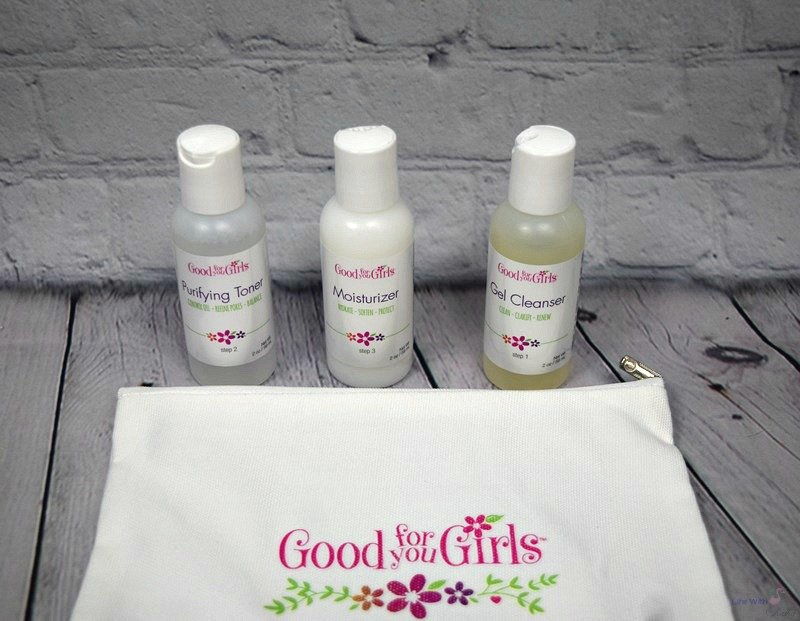 Having a good skincare routine is always great to have. For those who love to try out skincare products, Good For You Girls has a nice kit that has everything you need to get started. It comes with a gel cleanser, purifying toner and moisturizer. These were great together to get your skin happy. They even come in a beautiful zippered pouch with instructions. 2 oz sizes last 4 to 6 months. Get the trio together to start your skincare routine today. 
Learn more about Good For You Girls.
REDI-PEDI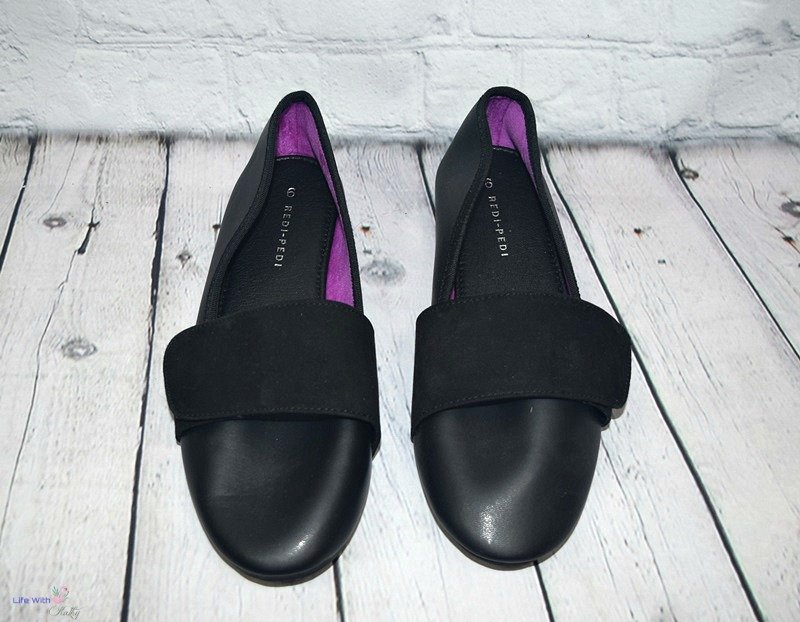 Love getting a good pedicure? Pedicures are great, but having to lug around your flip flops to the salon can be a pain. If you've ever been to the salon and had a pedicure, you know that you have to be very careful so that your freshly polished nails don't smudge either. It's no fun when that happens. Many of the times we'll put on flip flops to help keep your pained toenails from getting smudges. These comfy and stylish flat shoes are great for taking to the nail salon. These shoes are a stylish, patented flat with a collapsible front and adjustable Velcro strap that enables the wearer to sport just one pair of shoes when getting a pedicure—no matter what they're doing before or after hitting the salon. The Nan features a collapsible front with adjustable velcro strap, soft lining, comfortable padded insole, a sturdy outsole, and water resistant 100% PU leather. Great for those who love getting pedicures.
Learn more about REDI-PEDI.
Healing Rose
CBD products have become very popular. I have to say that I recently started using CBD products, and I love them. They're so amazing! The Healing Rose Company has many CBD products you can choose from. I enjoy their holiday gift bundles because you get a variety of their items to try out. They make for some great gifts too. This silver bundle I received have some wonderful products inside. With all that's been going on around the world, we could all use some CBD products like these. Some of them will help you stay more relaxed too. It's great for those who may be more stressed, especially around the holidays.
Silver Bundle:
1200 MG CBD Tincture
Salve sampler pack (4 pack)
Relax and Unwind Bath Soak 200 MG
Peppermint Rosemary Lip Balm 25 MG

Coffee lip balm 25 MG
Healing Crystal Co.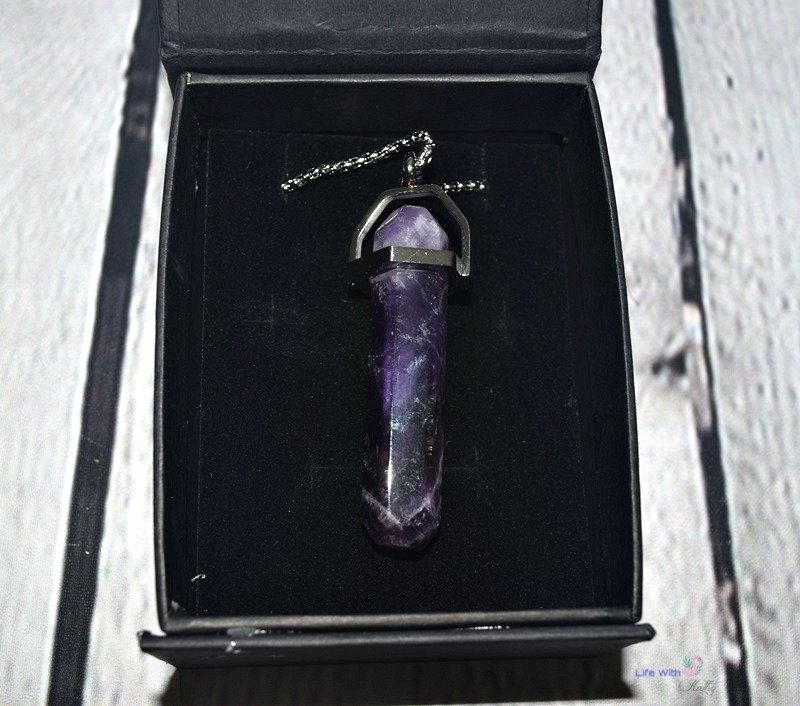 This necklace from Healing Crystal Co. is absolutely stunning. This has been a favorite piece of mine since I received it. I've never owned a crystal necklace like this until now. These sure are going to make for wonderful gifts this holiday season too. I know a few family members who would really love these. They are even great for mindful breathing. Keep them around your neck to help improve both your body and mind. By focusing on our breath, our breathing will become smoother, deeper, more even and slower, all the while calming the mind and body. This is something we could all use right now with all that's going on too. Help give the gift of beauty and calmness with these wonderful crystal necklaces.
Learn more about Healing Crystal Co.
Love You More World Necklace
Give the gift of a unique piece of timeless jewelry. Love You More has a beautiful selection of jewelry. The collections are designed to be classy, yet interesting and versatile. Many of the items are made from sterling silver and gold, so they are perfect for adding a touch of sophistication and glam to any outfit, for any occasion. These would make for a wonderful gift this holiday season. Get one for yourself and wear it for the holidays too. I'm sure you'll be getting many compliments on this beautiful piece too.
Express your love for the important people in your life with the horizontal bar necklace with "Love You More" engraving

Great as an everyday basic or layering with other necklaces!

Two chain lengths: 16″ or 18″ sizes. 2″ extender available here

Bar charm is 1″ wide

Love You More purchases support women, one design at a time. Learn more about Love You More's mission here.
Learn more about Love You More.
Califina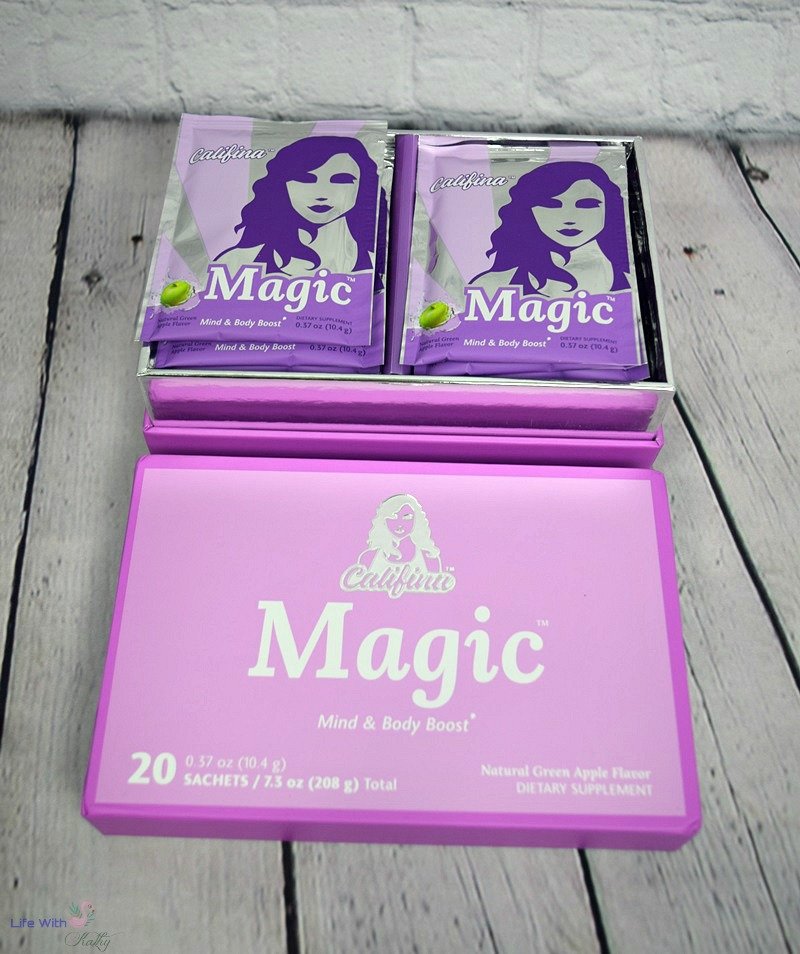 Shugar Soap Works 
Keeping clean is part of everyone's daily routines, and having the right soap is important. I love soaps that smell amazing too. Having a luxurious experience with a nice bar of soap can be so rewarding. Each of these Shugar soaps do just that too. Take a nice hot bath or shower and use these soaps to keep your skin smelling amazing and feeling soft. The scents sure are wonderful. These soaps are cruelty-free and made only from the purest plant-derived ingredients. They never use sulfates, parabens, or animal by-products. Find all these great scents on their website.
Learn more about Shugar Soap Works.
My Little Mascara Club
For the makeup lovers, a subscription box may be what they need. My Little Mascara Club has an amazing subscription box that can be delivered right to your door. I love trying out new makeup, and what a better way to give it a try, then with a subscription box. Get it delivered to your door and be surprised with some products to give a try. This is a vegan and cruelty-free mascara with over 90% natural ingredients. (Mascara can be bought without a subscription, too.)  They even offer giftsets and a clean cosmetics trio (mascara, micellar water and reusable mascara makeup remover wipes.) A perfect gift for any makeup lover.
Learn more about My Little Mascara Club.
Claymonics 
Know someone looking for some fun and colorful patterns?! There is always someone who loves color and fun! I'm one of those people too. I love bright and bold colors when it comes to clothing and bags. Claymonics is perfect for those who love these. They have these fun patterns that are so colorful and bright. They're beautiful! Their selection of products is amazing. You'll find so many items to choose from. Some of my favorites are their bags and leggings. The leggings are so comfortable and soft too. Stand out with these great products. These fun patterns are so lovely too. I'm amazed with their products. If you have that one person in your life who loves bright and beautiful colors and patterns, then you must check out Claymonics. You're going to find something lovely for them.
Aiona Alive 
Love a good skincare routine? This package set from Aiona Alive's  includes an E-Citrus Exfoliating Anti-bacterial Cleanser, Moisture HA Pure Hyaluronic Acid Serum – Step 1, E-ternal Collagen Serum for acne skin– Step 2 and Moisturizing Crème – Step 3. It is the complete skin care regime for acne skin. All products work together to create a deeply hydrating but breathable moisture mask, plumping and deeply hydrating your skin. If you have ever had troubles with acne, then this is the set for you. I know many teens who have struggled with acne, so giving them the gift of Aiona Alive would be do wonders for them. Help them clean up their skin with these amazing products. Acne can be a struggle as it is, so products like these are great for anyone who has struggled with acne. I'm sure they'd be thankful to have this for a gift this holiday season.
Learn more about Aiona Alive.
BANI BANDS
Headbands are so much fun when they come in beautiful colors like the ones from Bandi Bands. Each of these headbands come with buttons on them too, which are great for holding your face mask. With all that has been going on around the world, it's nice to have a product like this. It would be easier not to lose your face mask or drop it if you had these headbands. They've been great to have, and even my daughters love them. We love to wear headbands, and these are very beautiful and fashionable too. They would make wonderful gifts for nurses and doctors as well. Anyone who wears a mask often, it would be great for. This would be for many of us since we've had to start wearing masks wherever we go. A perfect gift for all.
Our headbands now come with buttons for holding a face mask without chafing your ears. These are great headbands for nurses, doctors, and anyone wearing a mask all day.
Learn more about Bandi Bands.
SevaStray
If you're looking for some fun accessories for the girl in your life, SevaStray has got you covered. These products are vegan and made in India. I have always said that I'd love to have a piece that was made in India. I have seen how beautiful their products are, and I now have some of my own. I am so thrilled! SevaStray works with Indian NGOs and other organizations that are empowering rural women, keeping the traditional handicrafts alive, and reducing poaching by providing alternative livelihoods. 20% of every purchase goes to helping stray dogs in India. Isn't that amazing?! I love when a company can give back, especially a wonderful company like this where products are made the way they are. Such gorgeous and stunning pieces they are.
Bohemian style clutch bag that can also be worn as a cross-body bag with the included black strap.  Ethnic/tribal print handbag with flap style closure and magnetic clasps.  Decorative liner inside with small zipper pocket.  Made in India from handloom fabric.
Stylish and unique cat dangle fashion earrings made in India, for the cat lovers in your life! These statement earrings are nickel-free metal with beautiful embedded beads of pink, red, white and green. Earring length is 1.25″.
Learn more about SevaStray.
Remedio Wellness 
Hemp based wellness products are truly amazing. If you haven't tried any yet and have been thinking about it, now is the time. Remedio Wellness has a nice variety of hemp based products you can choose from. One of my favorites is the smooth balm. I love using these kinds of products when it comes to body pain. They are so helpful and I'm so grateful for having them around. This soothing balm has been amazing. A great product for those who may experience some pain.
Smooth Balm-
The Soothe balm is one of the strongest topical formulations available today, with 1000mg of broad-spectrum hemp extract in every jar. Made from a blend of all-natural organic ingredients and essential oils, Soothe is herbal and warm, scented with hints of frankincense and lavender. The deeply moisturizing salve helps diffuse pain, discomfort, inflammation, and encourage recovery.
Learn more about Remedio Wellness.
Bathpack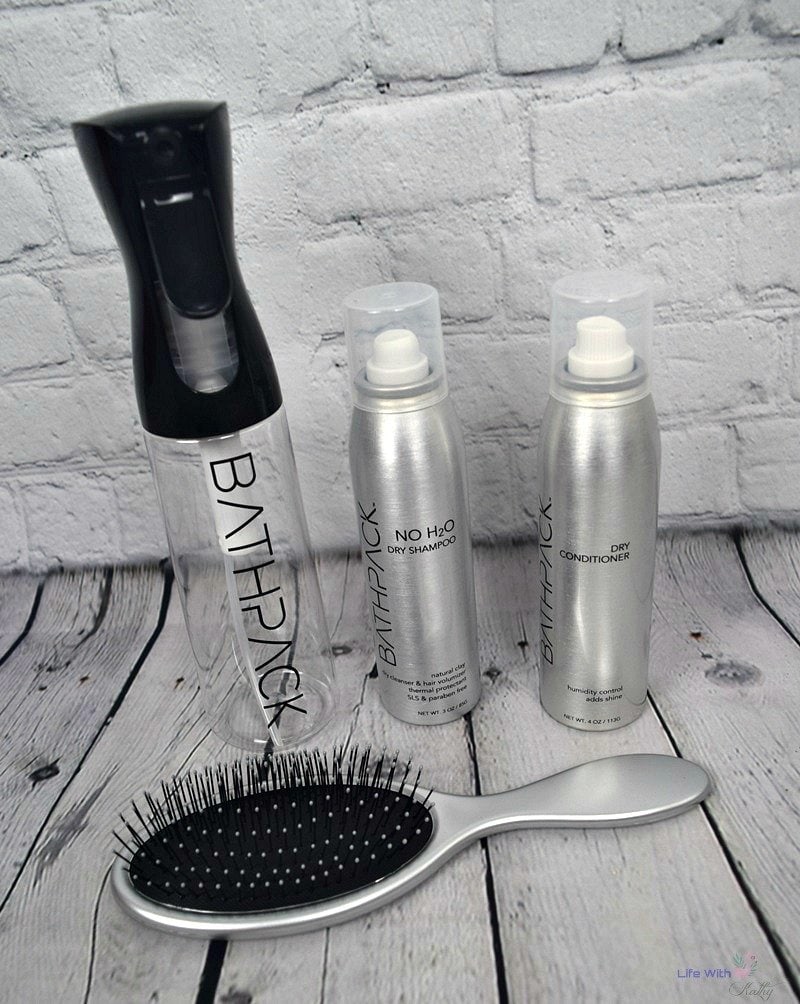 For those who love beauty products, Bathpack has a wonderful selection to choose from. I love all their hair care products. The dry shampoo and conditioner sets are great. You never know when you may need dry products like those, so it's nice to have them on hand. It's been a rough year for all of us, and when salons started shutting down, it wasn't easy for many of us. Get some products for your hair from the comfort of your home with Bathpack. That way you will always have some great products to treat your hair. You won't have to worry again if this happens. Now you'll be able to keep your hair looking beautiful.
Learn more about Bathpack.
HER-MINE
For the women in your life, a women's lifestyle subscription box would be a wonderful idea. I love subscription boxes myself. It's fun to have a box show up at your door filled with wonderful goodies. What's fun about subscription boxes is that you don't always know what you're going to get inside either. You'll be surprised with some great beauty products with the HER-MINE Box. These boxes are designed to remind you to relax and practice self-care. A great gift for mothers, sisters, girlfriends, wives, etc. My box came with some soap, nail polish, body butter and a candle. All perfect items for keeping relaxed. Surprise someone with this wonderful gift this holiday season.
Learn more about HER-MINE.
OwnHarmony Callus Remover 
If you enjoy getting pedicures, you're going to love this callus remover from Own Harmony. This product helps get rid of those calluses to make for a more smooth skin. You may even feel like you've been to an actual salon when you get done with this product. Pamper yourself from the comfort of your own home. It's very similar to a spa like pedicure. Use this to get that smooth, soft skin you've always wanted.
With 360 degrees flexibility and its light, compact, and easy to hold design, the all-new 2020 Own Harmony callus remover delivers exceptionally smooth skin and pretty comfy feet. Now with FAST 2-hour charging and long-lasting power.
Learn more about Own Harmony Callus Remover.
No Fade Fresh 
For those who love adding color to their hair, No Fade Fresh would be a great gift for them this holiday season. This is a shampoo and conditioner that is the 1st clean hair color on the market. Isn't that amazing?! Finally, a shampoo and conditioner that can color your hair. This is so much easier then some of the other products out there. The products come in a variety of shades – from traditional browns, blondes and reds to pastels and vibrant colors from pink to blue. All of the products contain a bond rebuilder to heal hair, and are 100% vegan, cruelty free and can be applied in the shower in 2-5 minutes. They even have a BondHeal bond rebuilding mask that works with all hair types. Great for those who love to color their hair an easier way.
Learn more about No Fade Fresh.
BBYSK Discovery Box

Getting surprised with a gift box is always fun. When a box gets delivered to your door and you don't know what's inside, it's always exciting. BBYSK (Black businesses you should know) is a new company/initiative with the goal of introducing more people to great Black businesses and products. Black-owned businesses traditionally get a low share of revenue and have been hit particularly hard by the pandemic. Give the gift of a great gift box this holiday season. Let your loved ones be surprised to see what's inside. They have the discovery box or discovery mini to choose from. Both would make a wonderful gift this holiday season. From coffee to beauty products, you never know what's going to be inside.
UNF
Everyone wants to be comfortable in their own clothes, right?! I sure do. I love both stylish and comfortable clothing. UNF is both of those. They have such comfortable clothing. I have been wearing their products for a while now, and I have to say that these are my favorite line of clothing now. They are so comfy. For those days where you just want to feel comfy around the home, these are it. These sweaters and sweat pants are the best. They're truly my favorite piece of clothing when I'm at home. I get to feel both comfortable and stylish. This is a line that would be great for anyone in your life. Treat them to some comfy clothing that they're sure to love.
UNF is a line of merchandise that tells the world you are unstoppable, you're at peace and in touch with yourself and nothing anyone says or does bothers you, and no negativity or drama can touch you. It means being at the pinnacle of whatever you do; you are the ultimate leader you can be. This is it! You are at the top of your game , the desired space to be; you're fulfilled and also making a great big dent in this world!
Learn more about UNF.
Tres Colori Jewelry 
Jewelry is always a wonderful gift for someone in your life. I have always appreciated getting jewelry for the holidays, and I love to give out jewelry as well. Jewelry can be such a beautiful gift to someone special in your life. Tres Colori has customizable jewelry for women, kids and men. Whether it's a sentimental date, unique name, romantic word or phrase, or a simple and meaningful design, Tres Colori's team of designers will create the perfect gift! I received this beautiful family ring and I absolutely love it. I've always wanted a family ring with my name and kids names on it, and now I have that. I'm so happy how it turned out. It's beautiful. You can find some other customized pieces on their website. I don't think you'll be disappointed. They have necklaces, rings, earrings, bracelets and personalized jewelry. A great holiday gift for those who love jewelry.
Learn more about Tres Colori.
ONLY by Nina Fitzgerald
For those looking for skincare products that are gentle on the skin, ONLY by Nina Fitzgerald may be the perfect gift for you. These products should be gentle, hypoallergenic, free from artificial perfumes, dyes and colors and be highly effective for all hair and skin types. My daughters and I all have very sensitive skin, especially my youngest. She's got eczema, so we have to be very careful with the products she uses. Get stronger, healthier hair and skin for newborns, hardworking mothers and even end-of-life care — and a simpler beauty regime for everyone. This line is perfect for those who want more gentle products on the skin, like myself. My family loves skincare items like ONLY by Nina Fitzgerald. They have been wonderful.
Learn more about ONLY by Nina Fitzgerald.
Bellefixe
For those who love all kinds of hair accessories, Bellefixe has some fun accessories for you. They even have a holiday line out that is so stunning! They are an American hair-accessory company that will be launching stylish new designs / collections on a  monthly basis. This is for or all hair types and textures. The premium, affordable pieces are both pretty and practical for the cost-conscious fashionista. Our pieces are so lovely. My daughters and I love to accessories with hair pieces, so these have been great to have. The holiday bundle is perfect for wearing around the holidays. We love it!
Holiday Hair Bundle– includes a headband, scrunchie and hair pins … all in red and bundled in a cute little red satchel.
Luxe and Lace-Pieces that are perfect for any occasion and all lovers of fashion.
Learn more about Bellefixe.
Fair Trade Roots
Pamper you or a loved one this year with the Pamper Yourself Basket from Fair Trade Roots. This basket comes with a natural hemp washcloth, handmade felted soap, all natural Shea butter, 4 pack organic beeswax lip balm, and bath salts! For anyone who needs to relax and have a quiet time at home, this would be the basket for them. All women deserve some time to relax, so why not gift them this basket this holiday season. With all these amazing spa like items inside, they're sure to have a relaxing time.
Thanks to Life With Kathy for the mention!